09/28/2022
Hurricane Ian: 9/28 - Offices Closed
While we are unsure of the severity of the impact for our area, it is important that we be prepared for any scenario.
Out of caution for our staff and our clients, NCFRHA will be closed Wednesday (9/28) and Thursday (9/29) in preparation for Hurricane Ian.
We plan to open for normal business hours on Monday (10/3) provided that we have power and damages (if any) are minimal in our area.
For work emergency orders or storm-related damages, please reach out to Maintenance at 352.486.5420 extension 5.
If it has been 15 business days since the submission of your application, you may get information on your waiting list status by calling 352.486.5420 extension 4.
All other inquiries will be addressed upon our return to the office.
We hope that you and your family have taken the necessary precautions to stay safe over the next few days!
Please note our offices are closed on Fridays and legal holidays.
---
Computer models are divided on where Ian will come ashore along Florida's west coast.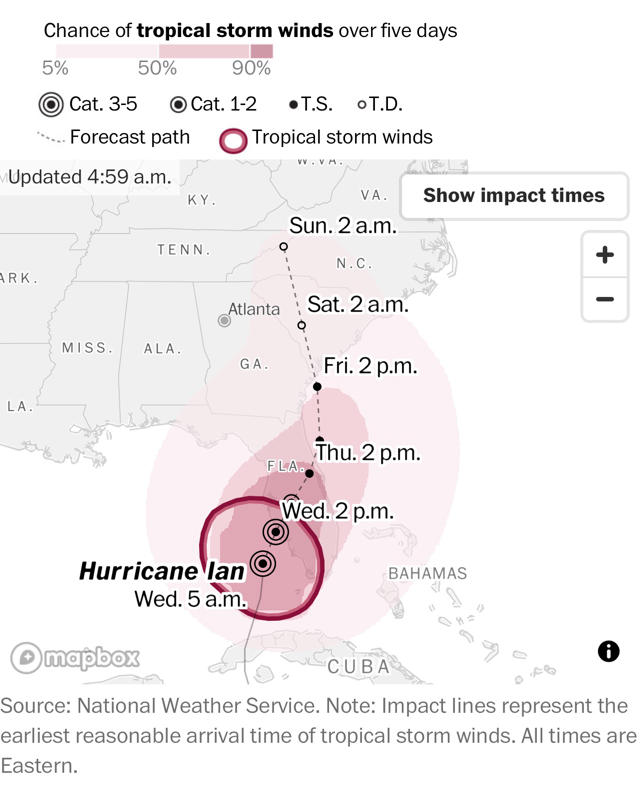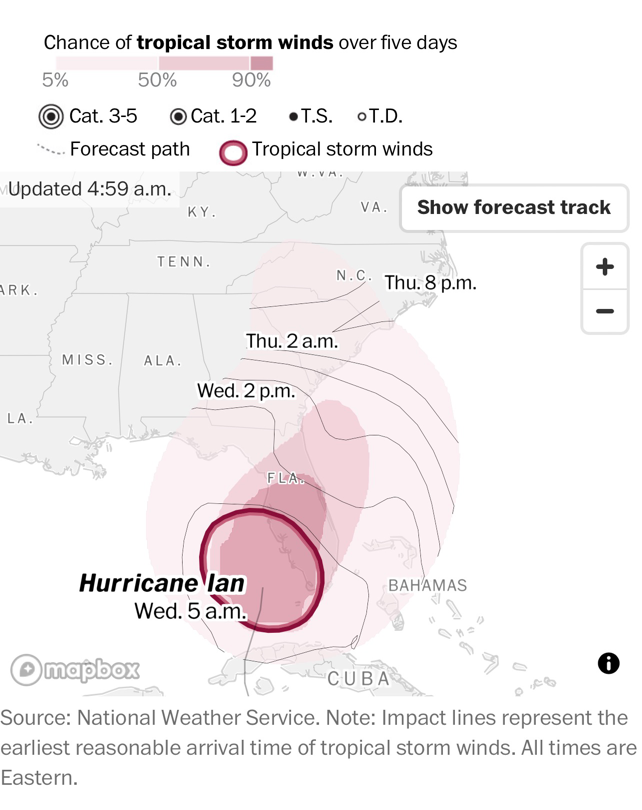 Source: National Weather Service. Note: Impact lines represent the earliest reasonable arrival time of tropical storm winds. All times are Eastern.